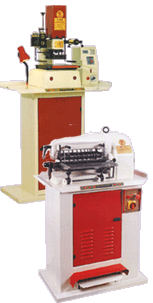 About Us

Our founder Mr. Akif Gündogdu, has started production in 1961 with the motto "Quality First" .

The power we get from production has helped us to become an association in 1994 as "GUNDOGDU MAKINA SAN. TIC. LTD. STI." .

We are still bound to our principles of using high quality raw material, making zero-defect production, having a customer-manufacturer relationship not only during the sales but also after the purchasing of the machine, as we always did.

Our company has expanded its trading capacitiy during the past years and has obtained new expansions in both the domestic and the international market. We are currently exporting our products to Asian, European, North African and Middle Eastern countries such as Russia, Syria,Iran, Lebanon, Romania, Poland, Saudi Arabia, Bulgaria, Yugoslavia, Egypt, Ukrania, Germany and Algeria.

Our machine production is performed under the inspection and the concern of company managers who ,all, are specialized in their field. Making of all the machine parts, painting, processing, gathering and assembling of the machines is made in our factory.
We want to be a trustworthy friend of yours more than a company that supplies you equipment, in this process that we call 'Machine Production'.